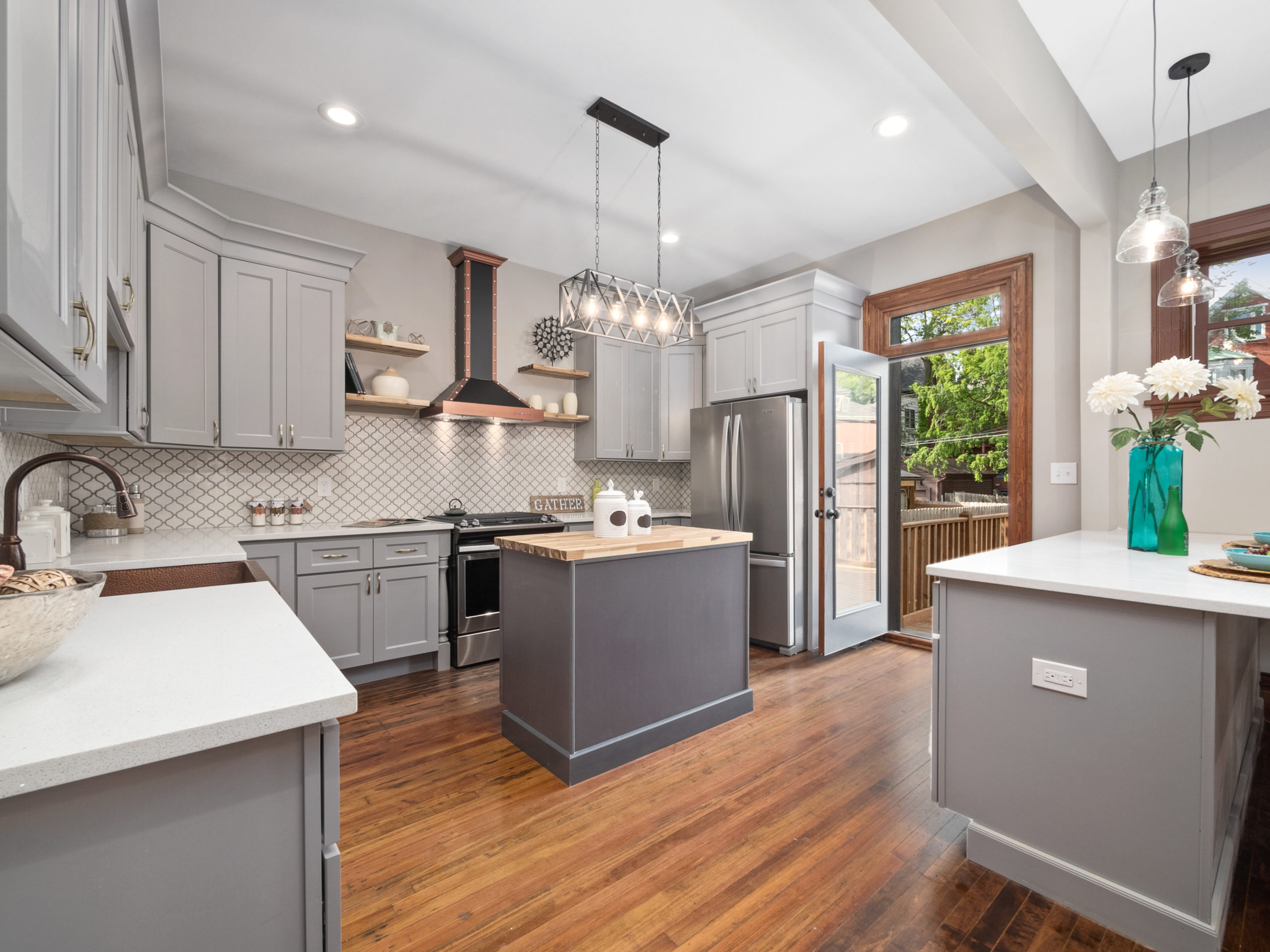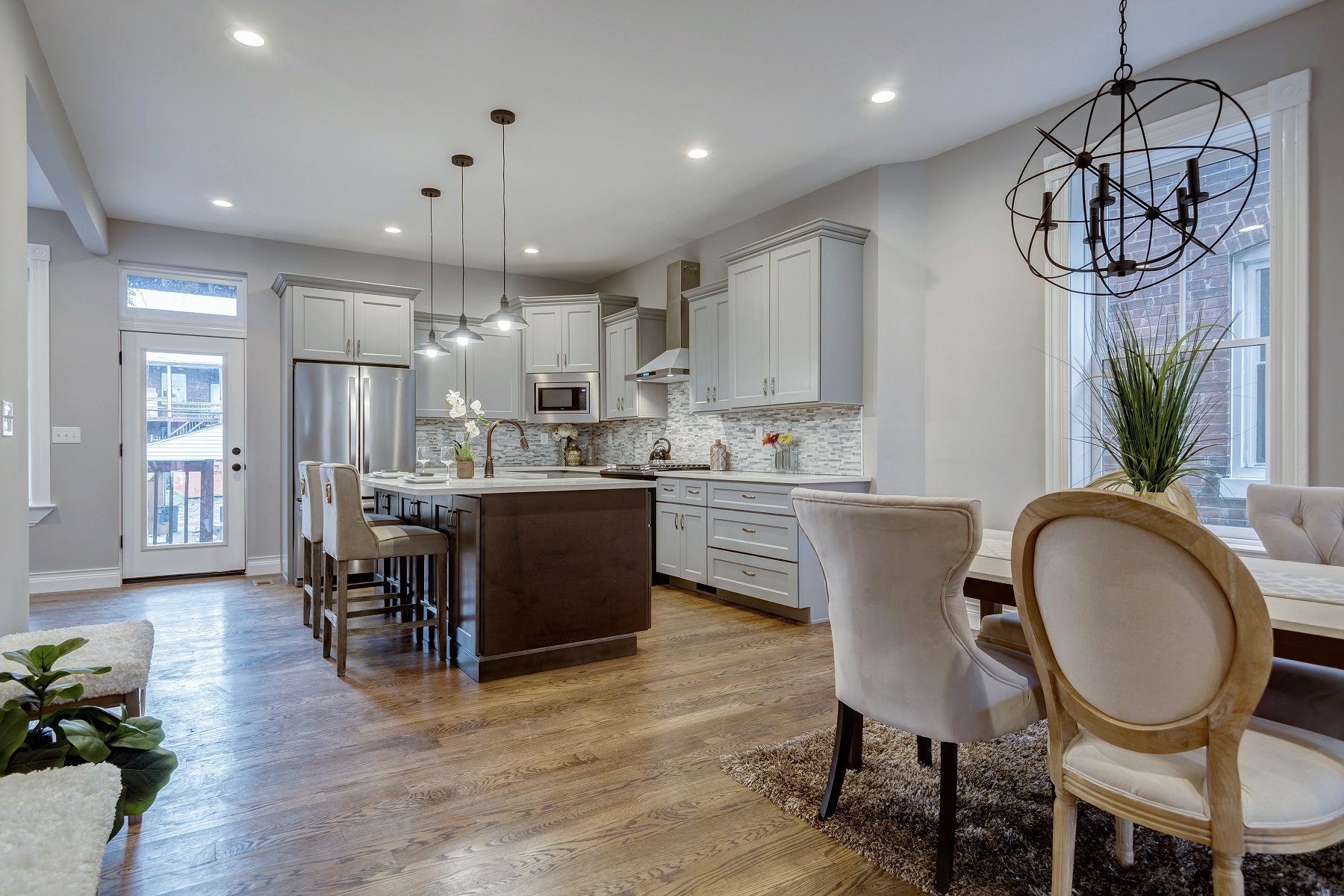 Are you remodeling the kitchen, bathroom or garage? Cabinets-N-Stock is the place for custom cabinet designs. No matter what your style, we've got the cabinets for you. Our showroom has the latest styles and trends. Check out some of our cabinets now.

Our company has been providing and installing cabinets for the Myrtle Beach area since 1991. We take pride in doing things the right way. A common problem when purchasing cabinets is mismeasuring. That won't happen with Cabinets-N-Stock. Tap the icon above to see our story.

If you have any questions about your upcoming remodeling project or cabinets styles and specs, let us know. We'd be glad to help you out.
Myrtle Beach Kitchen Cabinets For Sale
When you're looking for Myrtle Beach kitchen cabinets for sale, the place to begin is Cabinets-N-Stock. In business since 1991, we have brought high-end kitchen cabinetry to the public at a mid-range price point. We know that finding the right cabinets can be difficult, especially when it comes to the measurements some companies take. When those measurements are not taken correctly, your cabinets will not fit in your kitchen as they are supposed to.
At Cabinets-N-Stock, we take the right measurements the first time, so you can rest assured that your cabinets will be installed without any issues.
Kitchen Cabinets for Sale Myrtle Beach SC
Kitchens are often the focal point of the home, where families and guests often gather. It can be a room that is modern, with the latest trends in materials and hardware. Maybe it's a room with cabinets that are warm and inviting, with hardware reminiscent of southern comfort. At Cabinets-N-Stock, we can help you choose the right kitchen cabinets for your home. Our design staff will help you choose the right materials, sizes, materials and more.
Today's cabinetry trends are shifting toward a less traditional look. The following should be considered when contemplating what type of kitchen cabinets you want in your home:
• Materials
• Colors
• Textures
• Stains
• Door styles
• Hardware
Myrtle Beach Kitchen Cabinets for Sale
We take the time to listen to what you want. After all, our Myrtle Beach new kitchen cabinets are designed to last many, many years. Our cabinets are also priced competitively, in some cases, as much as 50 percent less than big box stores. Our prices are considerably less, and our professional installers have extensive experience. We excel in custom measuring and can handle minor changes to achieve that custom look. Our showroom allows you to see all of the latest trends and styles, too.
Get in Touch with Cabinets-N-Stock Today for a Free Consultation
Cabinets-N-Stock offers a free consultation and quote. You will see the prices for every part of your kitchen cabinets, including installation. All of our cabinets have a 3-year warranty, should any issue arise. We know that your kitchen is an important place in your home. You can trust us to provide the best Myrtle Beach kitchen cabinets for sale, as well as the best installation. Give us a call today to set up your free consultation and quote. We look forward to helping you.

"I've been working with Dave and Jennifer for 15 years now and have never been disapointed. I couldn't dream of working with anyone else. Their knowledge and experience is amazing."
"I love this place. They did my kitchen, and it is beautiful. Everyone was great to work with. Excellent job."
"I had Dave put new cabinet doors in my condo at Garden City Guest House. He did a great job. I was very satisfied with his work. I would highly recommend him."
"I wanted to write a note and let people know that I would highly recommend Cabinets-N-Stock. I have just had my kitchen remodeled, and it looks beautiful. The quality of the cabinets and service exceeded my expectations."
Please send us a message by filling out the form and we will be in touch!